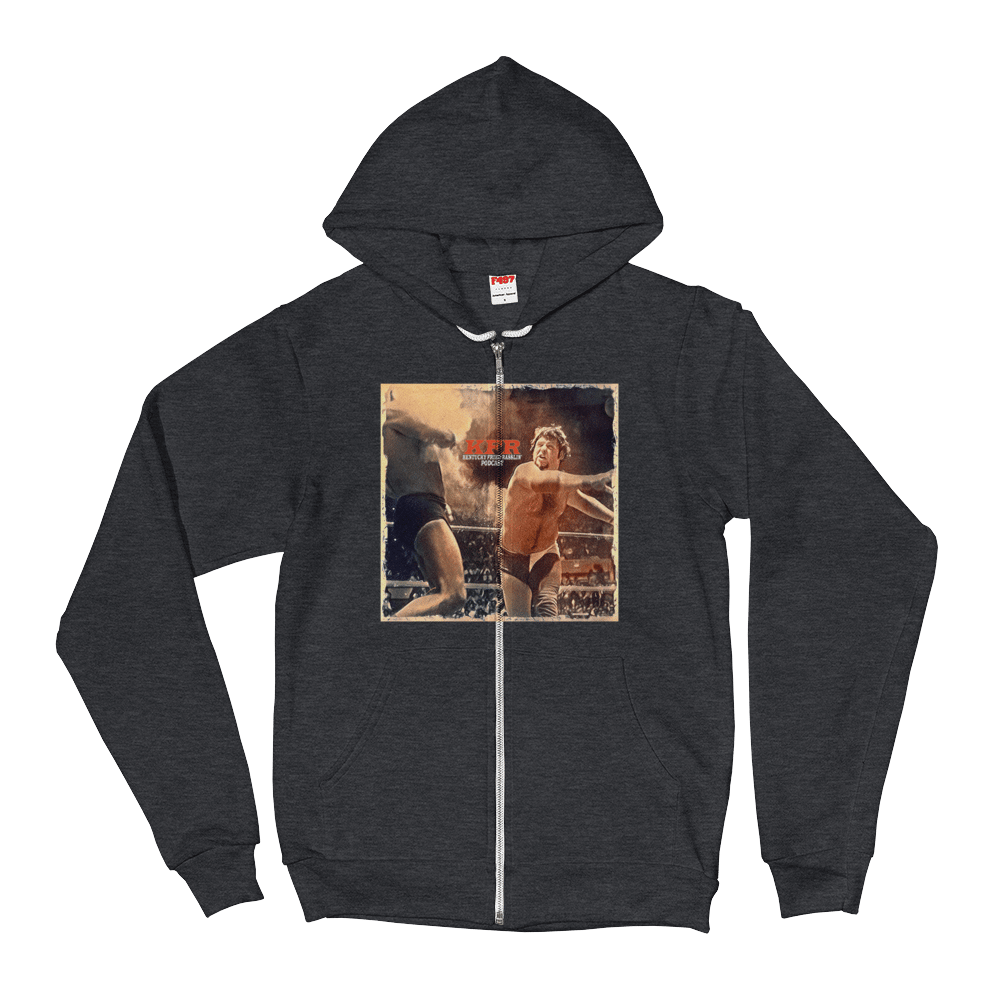 When We Were Kings Hoodie (American Apparel Hoodie)
After failing to dethrone NWA Kingpin Jack Brisco for the 10 pounds of gold the previous year, the King of Memphis blinds the former NCAA legend with rasslin' brilliance when the native Oklahoman comes calling for the Southern crown of the city's No. 1 son in April 1975, to get a rematch with new Alliance kingpin Harley Race,
This iconic photo was published in black-and-white in the Commercial Appeal the following morning, as this royal clash was second from the top on promoter Jerry Jarrett's first card as owner of the Memphis territory shortly after the bitter split with Nick Gulas,
Now it appears for the first time in vintage-style color to commemorate the moment like a main event playa. In honor of Brisco's All-American collegiate status, this premium sweatshirt is printed on an American Apparel F497 Unisex Flex Fleece Zip Hoodie that runs true to size and super-groovy comfy like it came straight from the '70s, baby!
This unisex hoodie features a drawcord for a stylish retro look; it is extremely comfortable, long lasting and durable. If you're a Southern heavyweight, go with your normal size or if you have a Plowboy's belly, then mayne a size up. Most ladies order a size down.
Shipping in the U.S. is just $4 for the first hoodie, and $2.50 for each additional. Competitive international rates available at checkout.
Flex Fleece (50% Polyester / 50% Cotton Fleece) construction
Metal zipper
Hooded with White finished Polyester drawcord
Kangaroo pocket
Unisex size – women may prefer to order one size smaller
Fabric weight 8.2 oz/yd² (278 g/m²)
Good screen printing results