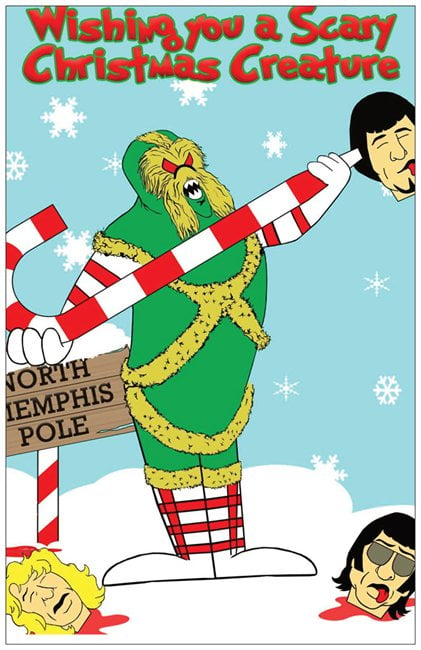 Scary Christmas Creature Cards & Envelopes
Long before 'Taker's little brother was scorching the competition en route to winning a World champion in the Former Fed, he was terrorizing the Mid-South area as oversized menacing Christmas tree—hey, if you had glass balls hanging off you, you'd be pissed too.
Glossy, high-quality cards come with wonderfully gruesome image that shows the dangers of losing one's head over the holidays. The back features a warm message from the First Family of Rasslin' to your family, ensuring this will be the greatest Christmas day of your life, baby, hahahahaha!
Comes with a 10 glossy, premium cards and 10 plain snow-white vanilla envelopes. These ship Nov. 1 via First Class Mail, with Tracking!