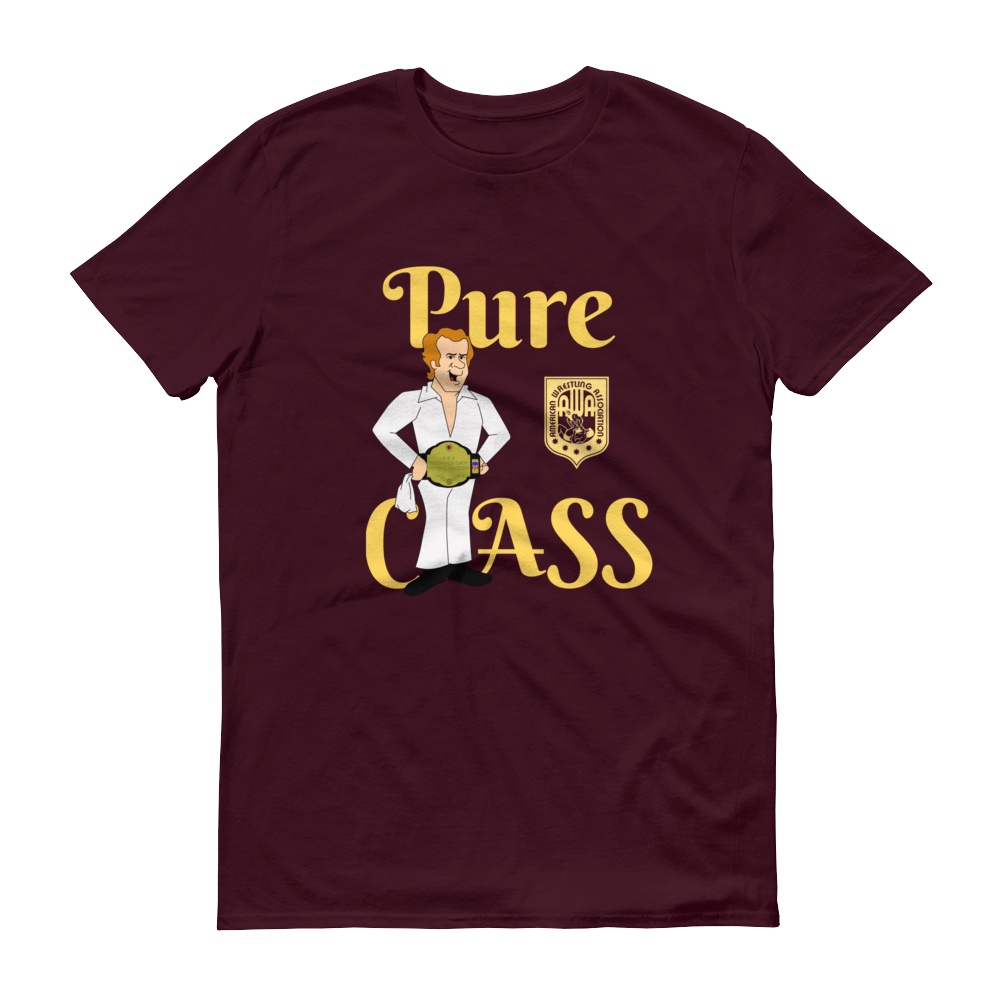 Bockwinkel: Pure Class Act (Navy, Maroon, or Black, American Apparel 2001 Fine Jersey Tee)
AWA World champion Nick Bockwinkel carried himself with dignity and grace in his epic defenses of his turkey-platter-sized belt vs. Jerry Lawler on the ground's of the King's castle at the Mid-South Coliseum.
Now you can exude PURE CLASS in every social event this fall with quite possibly the classiest shirt ever produced in wrestling history.
On the back is Verne Gagne's worst nightmare--an AWA-inspired KFR logo--printed on the rear neckline absolutely free.