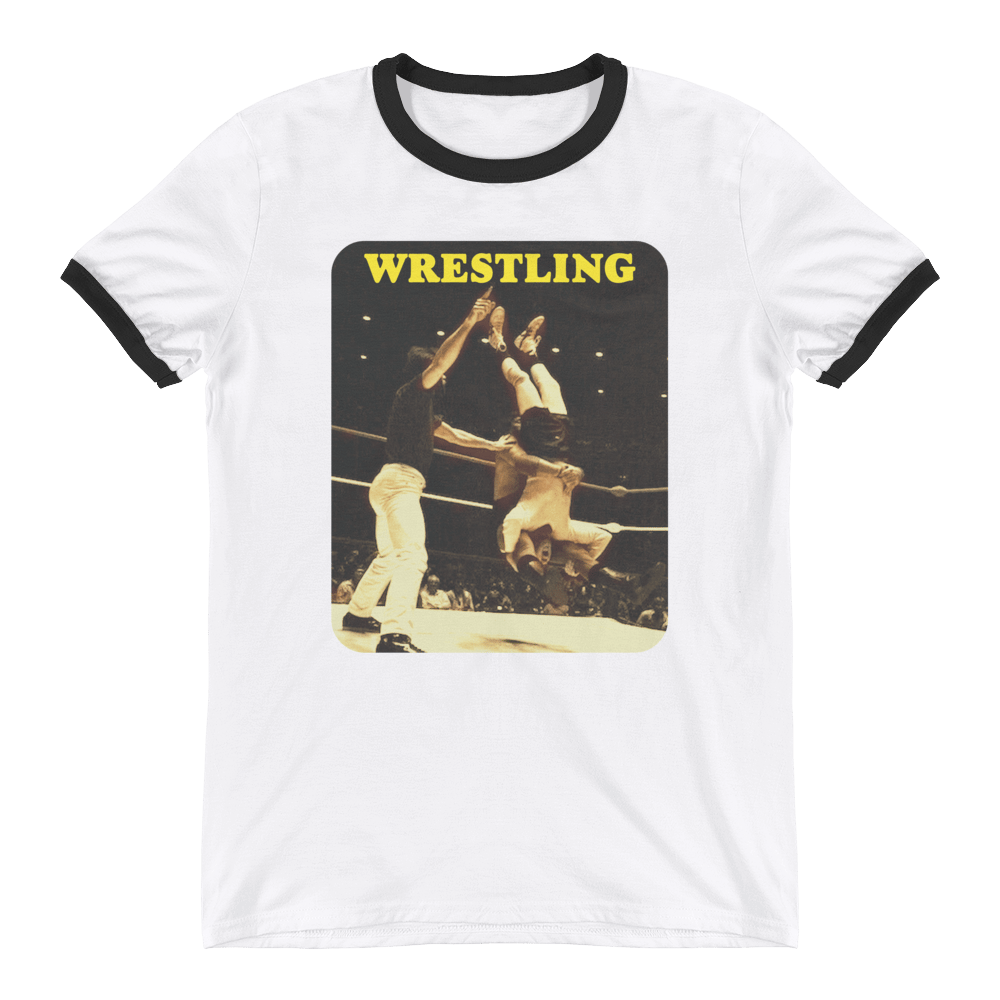 Mr. Andy Kaufman's Gone Wrestling
Relive the piledrivers heard around the world, crushing the credibility of journalists and convincing veterans like Paul Boesch this was a total shoot. In reality (and I use that term loosely when discussing rasslin' and Andy), the King vs Kaufman match in April 1982 was the greatest work in the history of the business. Rear neckline artwork features Andy in KFR's classic Hannah-Barbarian style by artist Travis Heck.
Printed on an Anvil 100% king-of-the-ringspun cotton ringer tee, this is one vintage-style tee that's fit for a King—or even Hollywood royalty.
Rock 'n' Roll Express Shipping is only $2.99 for your first shirt; $1.99 for each additional.
T'ank you veddy much!